Being Overqualified: What Does It Mean?
If a company tells you that you are overqualified, and that is their reason for not hiring you for the role, they might have a method behind their madness.
Of course, they know you wanted the job… because you applied for it. The problem is, they do not necessarily understand your motivation behind the potential pay cut.
Motivation is a precarious thing. Yes, you are motivated to get a job and so sometimes you will apply for anything. That is the fear from these hiring managers and recruiters.
"If he is desperate and applying for anything right now, how do we know he is not going to turn around and keep applying until he finds something more suitable for his skill set?"
Yes, they are worried you are not fully committed to the position or the company if you are overqualified.
Check yourself, is it true or false that if the economy or market were better you would in fact prefer to work in a higher paying or more senior role?
Companies are thinking long term with their hiring needs. Turnover can be expensive, hundreds of thousands of dollars expensive to be honest. How much time is spent sourcing, screening, shortlisting, interviewing, selecting, training, developing, and supporting a new hire? A LOT OF TIME! What is time? It is money. Every minute spent on you is also a dollar, and if you leave after a few months because the role was not challenging enough for you, that is a lot of money wasted and recruitment is now back at square one.
How, then, do you prove your motivation to not only get a job, but stay there? By addressing the elephant in the room.
You can do this in your cover letter, in the interview, and in your follow up e-mail (or phone call).
The elephant in the room is the truth.
Didn't your mother tell you that honesty is the best policy? She was right. As per Psychology Today article, "Is Honesty Really The Best Policy?" by Atalanta Beaumont, "It is important when you meet others to gently let them know your values and expectations in order to avoid future misunderstandings." This goes double for your career.
In your career you will be working with the hiring manager you interviewed with day-in day-out for a fairly long period of time. In fact, you spend 80,000+ hours of your life at work, so you better make it count! You will spend more hours with your colleagues than you might with your closest family members.
If you know what your values and expectations are when it comes to your next position, you can then clearly communicate about them.
This might be, "I am motivated by this position because I experience great joy from organizing and color coding calendars thus this is the perfect job for my long-term career," if you are taking a downgrade to an administrative role (for example).
This helpful Monster article agrees that (a) you should not tiptoe around the subject and (b) you should emphasize your longevity… if you are truly committed to the job!
If you can prove your passions, purpose, and intentions (alongside key results), you are more likely to be noticed as someone committed to and motivated by the positions' qualities.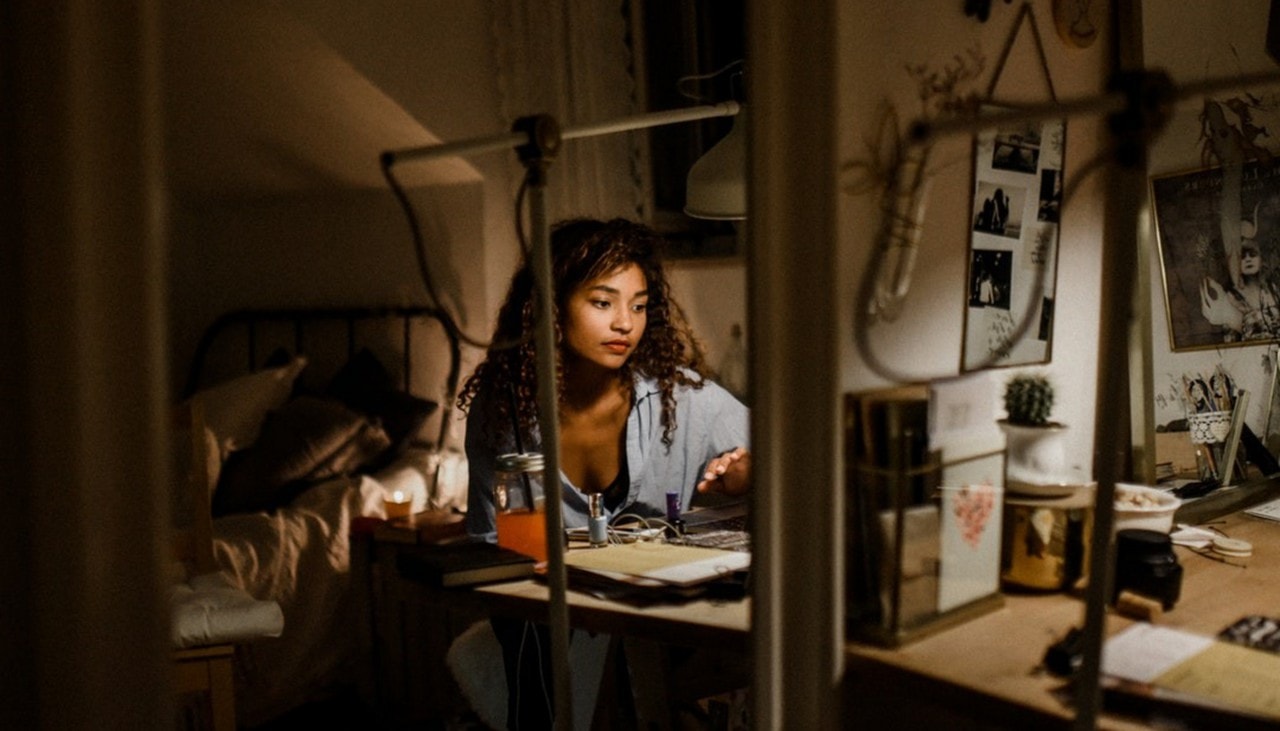 What risk are you taking?
I would say there is always a risk by including or omitting something in your cover letter. My position is that by addressing the elephant in the room up front, you eliminate the risk of wasting your time interviewing for companies that are not the right fit.
No harm has ever come from expressing my truth. Yes, it has instigated change, but always for the better to create more work-life alignment in my own career. By setting clear expectations about what I was looking for and why, I was able to secure positions at some of the largest world-renowned companies that are known for having the most difficult recruitment processes. If that isn't evidence that the truth works, I don't know what is.
Take the risk, tell the truth.
Follow Kaylee on social media!