[PODCAST] Eye of the Hire – With Brian Robinson Pt 3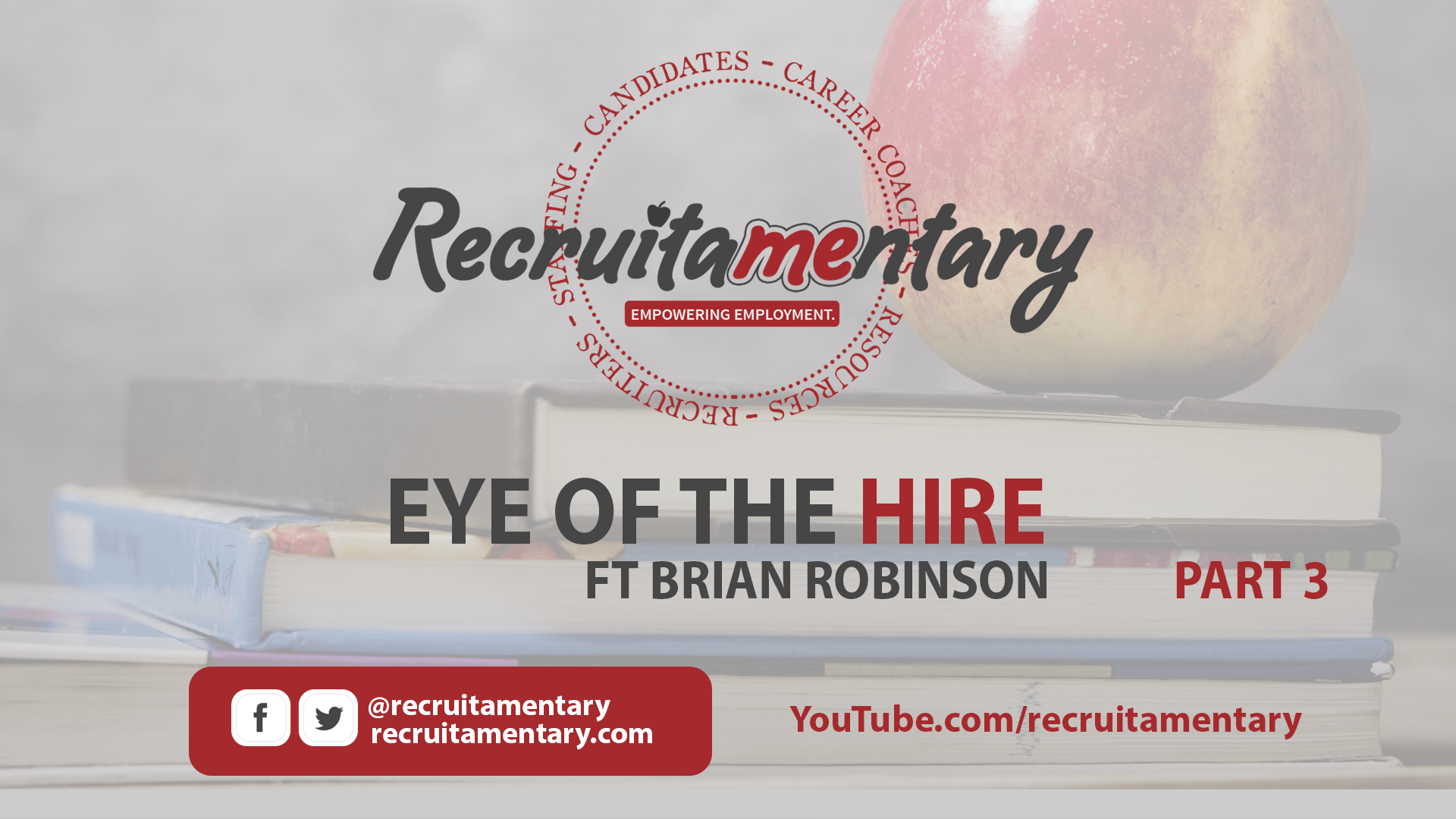 We wrap up our conversation with Brian about how finding the right fit, the right place for you can be a struggle. It can be a challenge. Or outright painful. In the face of the Career Blitz, we get a chance to sit down with Brian about how to keep your head focused for success.
Follow and Connect with Brian here on LinkedIn:
This Episode was made possible in part by Forever Hire, check em out here:
Follow us on social media!
YouTube: http://www.youtube.com/recruitamentary
Facebook: http://www.facebook.com/recruitamentary
Twitter: http://www.twitter.com/recruitamentary
Questions? Comments? Ideas? Want to be a guest on the show? Email us!