Welcome to Recruitamentary.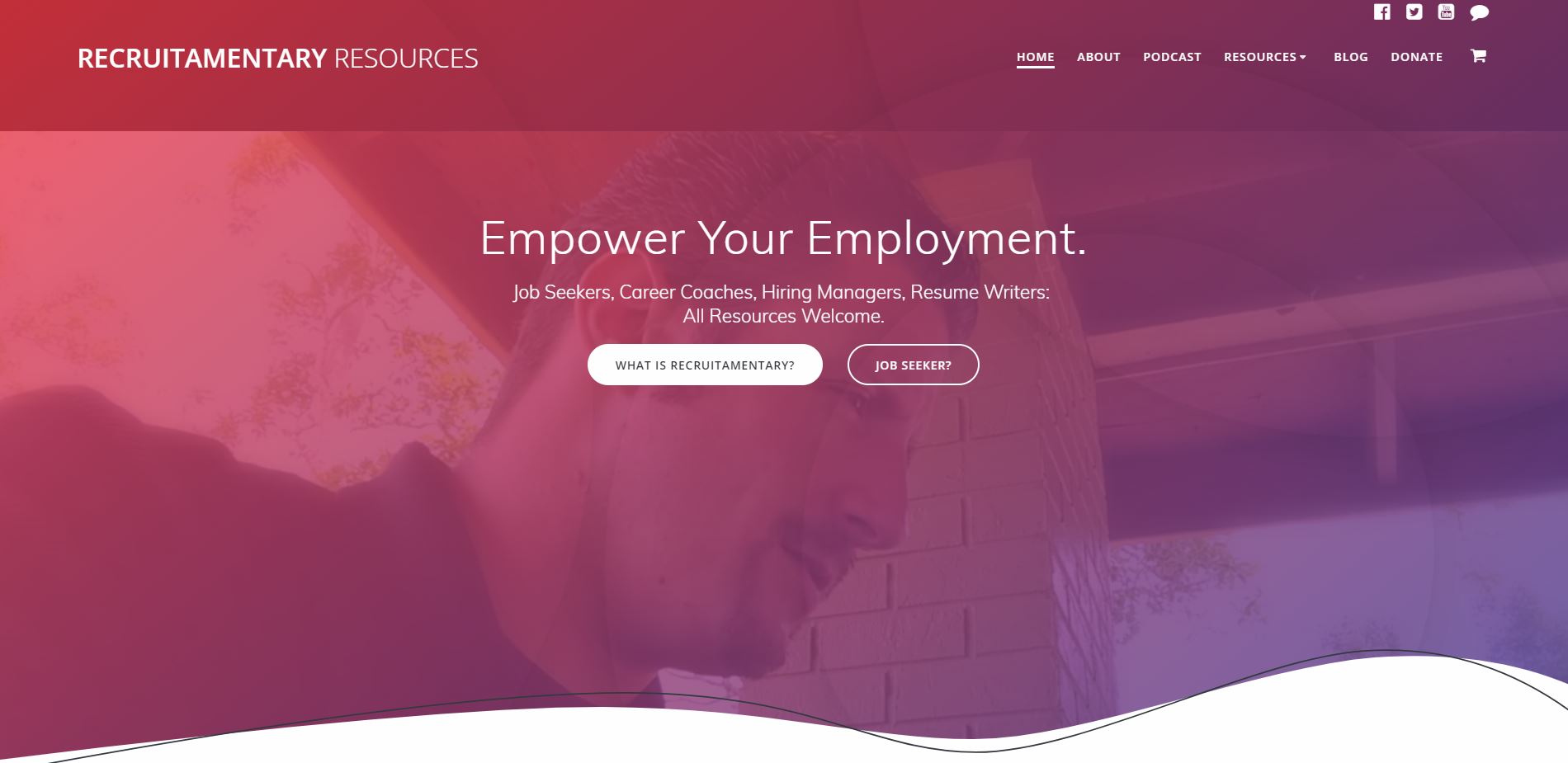 Ladies and Gentlemen; Welcome to Recruitamentary.
With many of being avid listeners, guests or supporters of the show, announcing today with much excitement is the official launch of the new website and series. The miniseries before it touched on so many more topics than could have hoped to be covered, with new interested people wanting to share their stories and experiences on a daily basis, share vital, valuable content that it didn't make sense not to.
With the new site and media platforms, the goal is to provide valuable content in one place for those seeking it out. Those of you who have already been reached out to prior to the launch will see you are part of the highlighted guest speakers and team members section: It is expected that this group to grow very quickly.
This can be a platform for those of you who have not had the opportunity to create video content or steady articles, and don't want to keep up with maintaining media, a website, juggling business clients and the like.
There are many collaborations planned in the upcoming months for future episodes.
Highlighted Career Advocates have the opportunity of authoring content on a weekly basis to drive valuable discussions, focus, and traffic to those conversations, be it a podcast episode, thought invoking articles or video media. If for whatever reason you would like to pass on this guest highlight opportunity, please reach out.
With this new venture, the opportunity of supporting the Recruitamentary content arises, to be able to reach new goals and larger audiences to make a more lasting impact in employment process as a whole. Sponsoring future content, collaborations, hosting content, keeping licenses active along with traveling to destinations in person to discuss these topics and to have these conversations is now a reality.
This can change lives.
Remember how much of the early PBS broadcasting — shows like Mr. Rogers Neighborhood, The Reading Rainbow, Sesame Street, or even alternative network shows like Bill Nye the Science Guy or Schoolhouse Rock impacted many of our youth and teaching core fundamental values for our early education — preparing us for different aspects of our lives. To date, there is nothing close to these resources that are accessible, digestible, and relatable for those looking for work or just starting out on their career journey.
No more, no longer. With Recruitamentary, it doesn't have to be.
Recruitamentary focuses on topics and strategy for fast tracking the next steps in any seeker's career choice. And it is a choice — No individual should be taking on job after job that they can't stand. Learn, grow, focus, laugh and gain insight into the most important thing in your life: Your Future. Career Advocates have the ability of being able to show how valuable Career Coaching, proper resume writing or active conversations to have with your boss or coworkers can really be — Interested learners can reach out to Industry Leaders to get the resource that they need; clearly, quickly, and confidently.
So with this welcome into the family, know that you are among friends, and those that support your next steps. We cannot wait to share the newest and greatest content with the best people we have the privilege of collaborating with: You.
Thank You for taking these first amazing steps together with us.
To success.
Team Recruitamentary